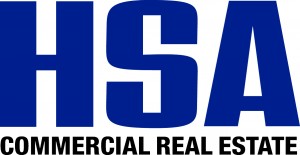 HSA Commercial Real Estate (Development & Leasing)
Founded in 1981, Chicago-based HSA Commercial Real Estate is a diversified, full-service real estate firm specializing in office, industrial, retail and health care real estate leasing, management, marketing, development and financing on a national basis. Along with developing and acquiring more than 50 million square feet of commercial real estate across the United States, with a total consideration in excess of $2.5 billion, HSA Commercial Real Estate has represented owners and tenants in more than 10,000 transactions in 43 states; manages a property portfolio in excess of 16 million square feet in locations across the nation; and owns more than 16 million square feet of commercial property in 14 states. Vist HSA Commercial online at www.hsacommercial.com.
---

Premier Design + Build Group (General Contractor)
PREMIER Design + Build Group, LLC, is a full-service design and construction firm, emphasizing in industrial, medical, commercial and adaptive re-use projects. From large scale, ground up developments to minor tenant improvements, PREMIER is your builder for life: due diligence services, design services and complete building construction services. LEED Management and LEED certified building construction available for many projects. Visit PREMIER online at www.pdbgroup.com.
---


TOA Architecture (Architectural Services)
Chris Thomas, AIA, is the founder and president of Evanston-based TOA Architecture. Chris and has over 27 years of experience in retail and mixed-use developments. Mr. Thomas maintains the highest standards of design quality, and continually pushes to meet clients' program needs while creating signature buildings and spaces for users and communities. A few of Chris' signature design projects include the Christiana Mall redevelopment in Newark, DE and the Orrington Hotel redevelopment in Evanston, IL.