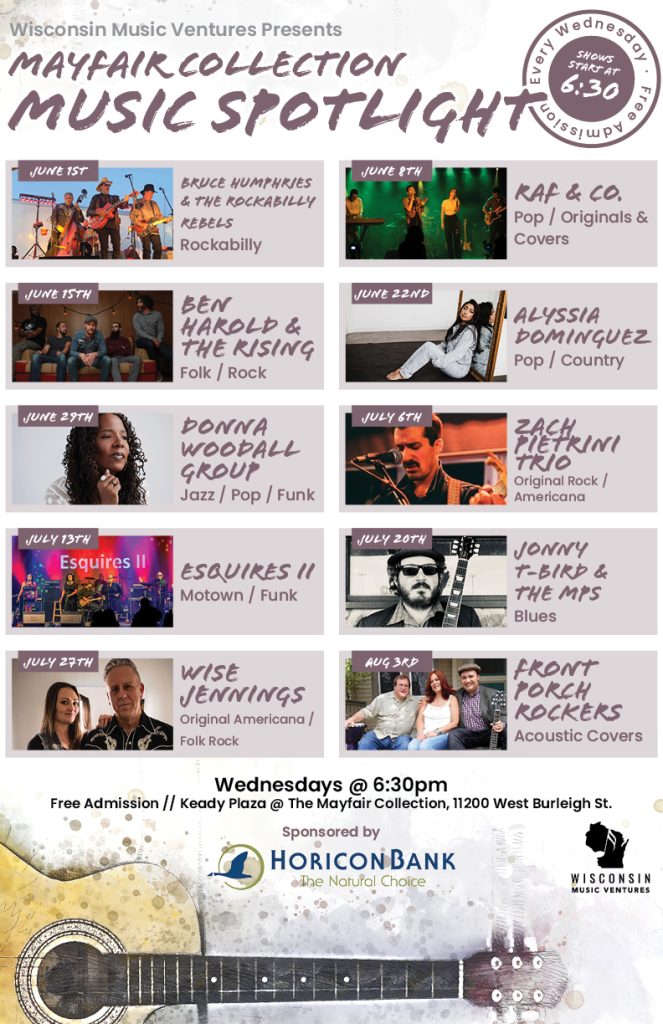 Beginning June 1st the Mayfair Collection (11200 W. Burleigh St.) will once again pair-up with locally-based live music community Wisconsin Music Ventures to present ten live concerts at their outdoor stage on Keady Plaza. Concerts are free to attend; audience members may come along with their favorite patio seating or blankets in tow and enjoy a warm summer Wisconsin night to the soundtrack of local artists making the midweek more manageable. Attendees can also stop out at one of The Collection's restaurants beforehand, to make a night of it.
Click on the links below to preview music from each local artists performing this summer!
Opening acts will also be incorporated this year, which are yet to be announced. Those musicians will perform prior to the 6:30 start time. Concerts begin June 1st at 6:30 PM, and occur every week on Wednesdays throughout the summer.